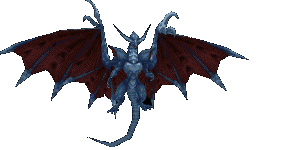 ---

---
Data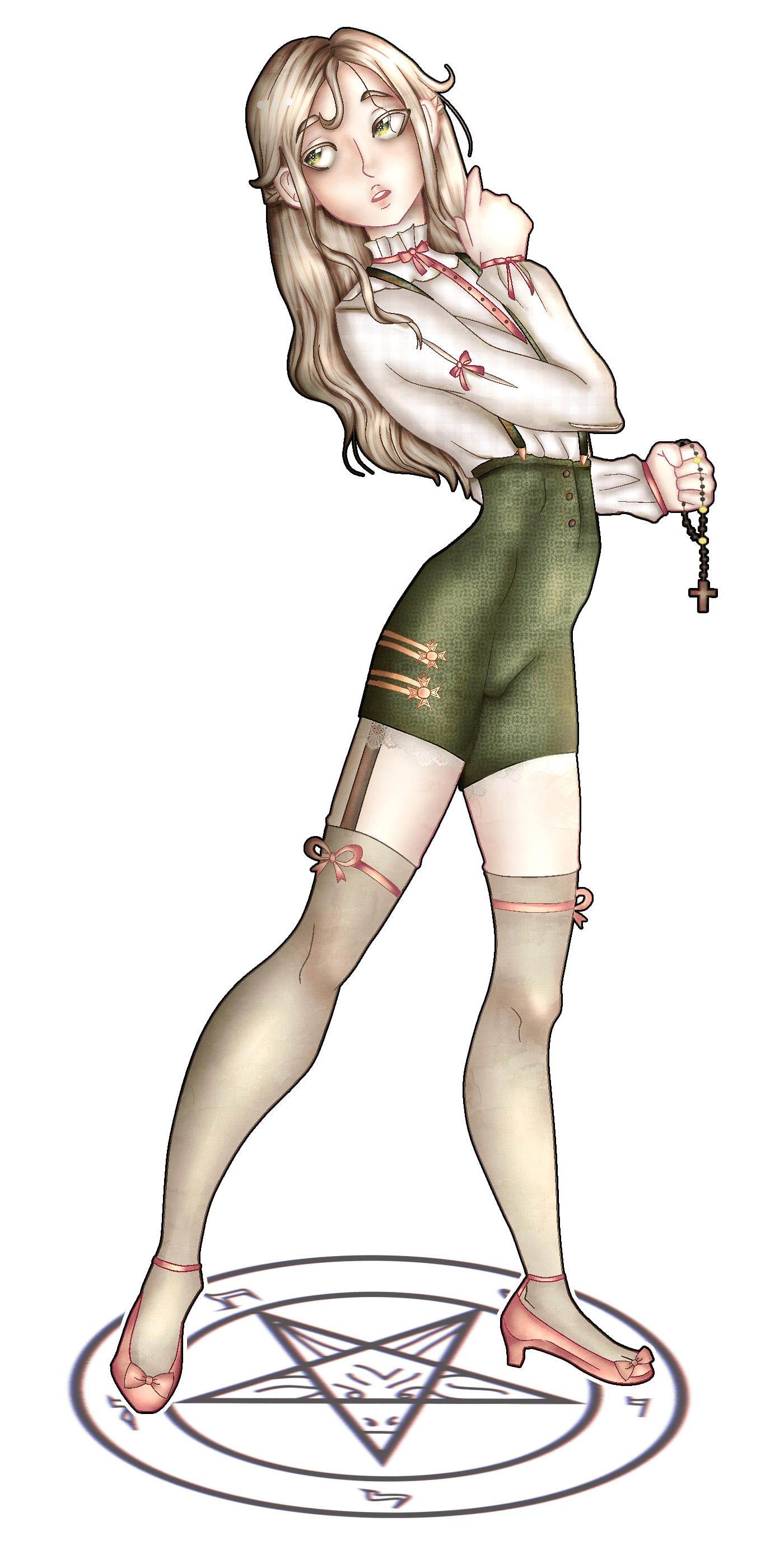 ᴏʀɪɢɪɴᴀʟ ɴᴀᴍᴇ : ꜰʀᴇᴇꜱɪᴀ ᴀʟʙᴀ


ɢᴇɴᴅᴇʀ : ꜰᴇᴍᴇɴɪɴᴇ


ᴀɢᴇ : 14


ʜᴇɪɢʜᴛ : 1'65 ᴍ


ᴡᴇɪɢʜᴛ : 48 ᴋɢ


ɪᴛᴇᴍ : ᴘᴇɴᴛᴀɢʀᴀᴍ


ʀᴇʟᴇᴀꜱᴇ ᴅᴀᴛᴇ : ᴏᴄᴛᴜʙᴇʀ 1ꜱᴛ, 2018


ʟɪᴋᴇꜱ : ᴇᴅᴜᴄᴀᴛɪᴏɴ, ʀᴇʟɪɢɪᴏɴ, ᴡɪᴛᴄʜᴄʀᴀꜰᴛ


ᴅɪꜱʟɪᴋᴇꜱ : ɢᴏᴅ, ꜱᴀᴛᴀɴ
Character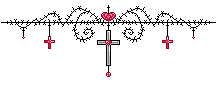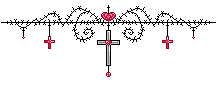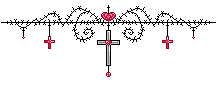 Freesia is the daughter of one of the descendants of witch supremacy and one of the princes of hell. After her mother's death / disappearance, Freesia was assigned to a babysitter. This lady named Cinnia, who was an elderly sorceress, was given the task of hiding Freesia from her father, so that she would not reveal her antichrist and not threaten humanity. Freesia was put under a spell, a spell that hides her fragrance from demons, making her invisible to any diabolic creature; In addition, her origins were always hidden to her. She learned from a young age to learn to use witchcraft and occult sciences. Having an excellent ability to master any of these arts, skills even higher than those of a veteran witch, an incredible thing since Freesia cannot have witch gifts because she is not biologically female. At the age of 12, Freesia is in serious danger, since Layl her father, is becoming stronger and does the impossible to find her daughter. One day a coven decides to unite to create a magical creature that could take care of her. This creature could not do its homework alone, so he turned to find a companion that would also serve as a distraction for Freesia. One night, the coven suffers an attack. Many people were possessed and killed including witches, monks and ordinary people. Cinnia orders Mo to flee away with the children, and leaves them with a goal to follow, finding a possible oracle that would help Freesia know her origins and allow her to make a huge decision.

She has a calm, serene and quiet behavior where she proves to be a very kind subject, who follows her own values and principles and who will be attentive to anyone. But the reality is totally different, Freesia is about a manipulative person who knows how to easily gain someone's trust and will not mind taking advantage of her facet to use people for her own benefit. She is described as intelligent, bright and witty. She always knows what to say or how to act in any situation according to her agency and leaving aside any small factor. She understands the feelings of any individual without the need to have experienced.

However, despite her personality, she can sometimes treat everyone in a neutral and somewhat dry way, making others unable to decipher her intentions or not understand her. It is believed that someone who seeks to be very close to Freesia will end up being dependent on her and she will only show "affect" in return. According to several people the presence of Freesia can cause discomfort or else an intense interest or curiosity towards her; She has certain skills in the area of occultism and witchcraft.

She is connected with the canceled vocaloid Suzune Ring, a fairly minimal but significant relationship since Freesia is the replacement of an old canceled Fanloid.


Relationships

𝙆𝙞𝙞𝙧𝙤 𝘿𝙖𝙫𝙡𝙚𝙪𝙧: 𝘣𝘦𝘴𝘵 𝘧𝘳𝘪𝘦𝘯𝘥 𝘢𝘯𝘥 𝘤𝘰𝘮𝘱𝘢𝘯𝘪𝘰𝘯


𝘼𝙯𝙪𝙧𝙪 𝙍𝙖𝙞𝙣𝙚: 𝘮𝘰𝘵𝘩𝘦𝘳


𝙇𝙖𝙮𝙡 (𝙊𝘾): 𝘧𝘢𝘵𝘩𝘦𝘳


𝙏𝙖𝙝𝙚𝙠𝙞 𝙈𝙤: 𝘨𝘶𝘪𝘥𝘦


𝙈𝙖𝙧𝙡𝙤𝙣 𝙍𝙖𝙙𝙚𝙢𝙖𝙘𝙝𝙚𝙧: 𝘱𝘢𝘳𝘵𝘯𝘦𝘳
Voice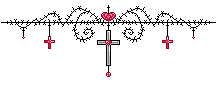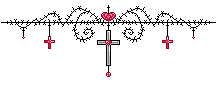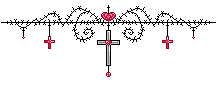 Freesia's voice is done with Kaai Yuki's V4 voicebank. It has an infant voice and a boyish sound. This gives a 'whispering' and soft voice. It also has a slightly realistic tone very childish identical to that of a child.

The main against this configuration is the clarity. Being a whispering voice tends to sound scratchy and not very clear.
download

original : 숨바꼭질 by 호옹이


vsqx : magpie

Multimedia