---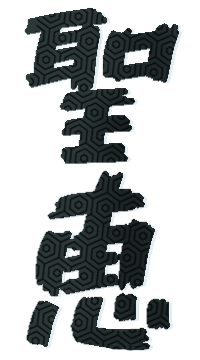 ---
DATA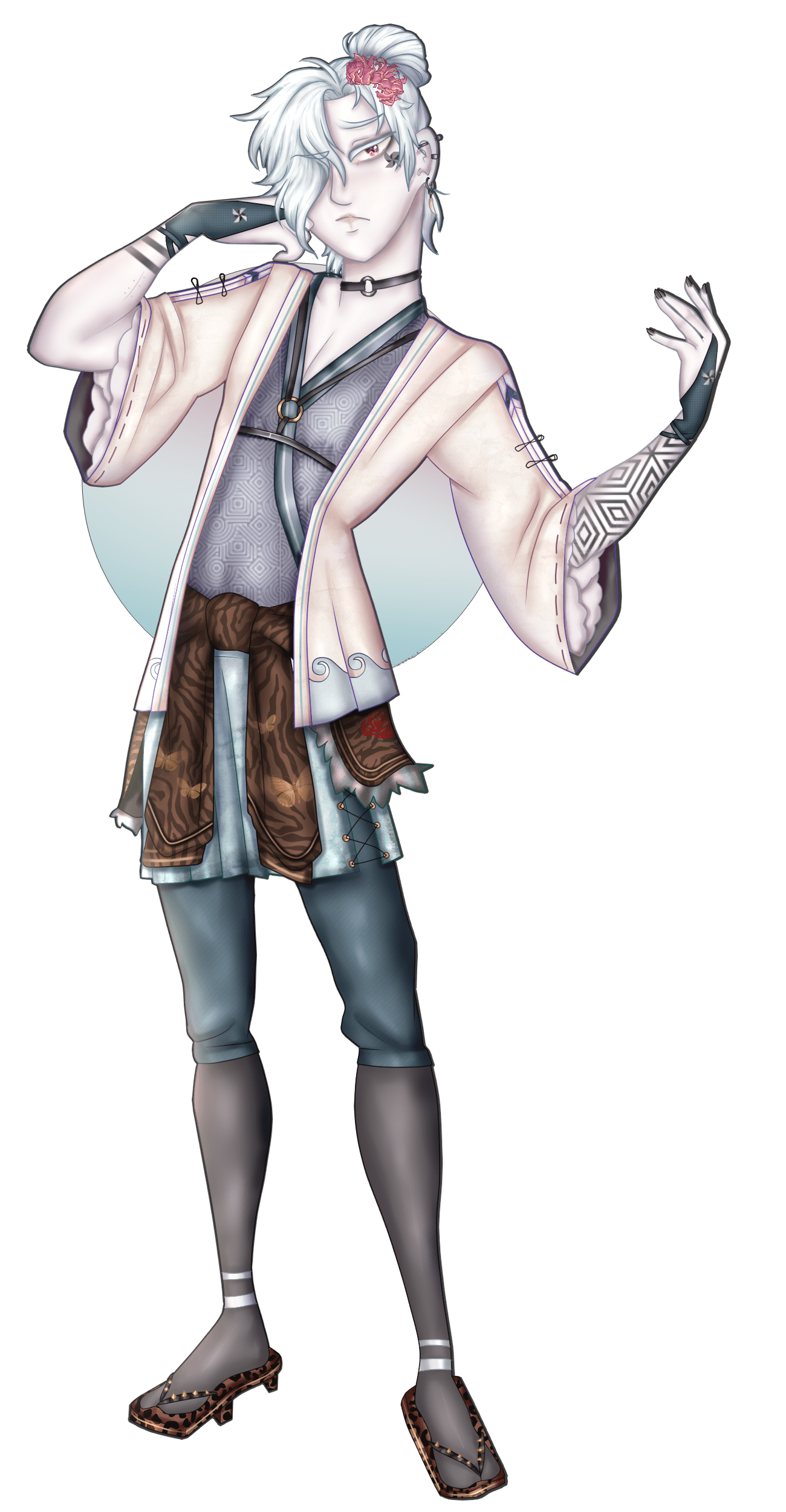 ᴇᴀꜱᴛᴇʀɴ ɴᴀᴍᴇ :聖恵 / ナシヨ聖恵


ɢᴇɴᴅᴇʀ : ᴍᴀꜱᴄᴜʟɪɴᴇ


ᴀɢᴇ : 17


ʜᴇɪɢʜᴛ : 1'69 ᴍ


ᴡᴇɪɢʜᴛ : 57 ᴋɢ


ɪᴛᴇᴍ : ᴘᴀᴘᴇʀ ᴡɪɴᴅᴍɪʟʟ


ʀᴇʟᴇᴀꜱᴇ ᴅᴀᴛᴇ : ᴀᴜɢᴜꜱᴛ 24ᴛʜ, 2018


ʟɪᴋᴇꜱ : ᴄᴏᴍᴘʟɪᴍᴇɴᴛꜱ, ᴘʟᴀʏ ɪɴꜱᴛʀᴜᴍᴇɴᴛꜱ, ᴅᴇᴀᴛʜ, ʟᴏᴠᴇ


ᴅɪꜱʟɪᴋᴇꜱ : ᴘᴜʙʟɪᴄ ᴘʟᴀᴄᴇꜱ, ʙᴇɪɴɢ ꜱᴇᴛ ᴀᴘᴀʀᴛ, ꜰɪɢʜᴛꜱ, ʜɪᴍꜱᴇʟꜰ
CHARACTER



He is characterized by being a very low energy, constantly low spirited, disinterested in the things around him and emotionally unstable person. He is quite insecure about himself in general and how he can be perceived, which usually leads him to self-sabotage; his level of pessimism is unimaginable and at times he may think that everything that has happened to him is his fault. Others describe him as shy, paranoid, withdrawn, sad, and lonely. He tends to have suicidal thoughts but he considers himself weak even to hurt himself.

Things that can happen to him or people's words and actions can affect him a lot. It may be minimal, but it could still cause something in him. It is very easy to make him cry and panic.

Obviously it is almost impossible for him to establish relationships, trust people or feel enough for the rest. He is also very passive and needs compliments from those he considers loved ones to feel good about himself and the things he manages to do. He limits expressing his emotions for fear of being judged or in some way becoming an object of ridicule, according to him. He tries not to be affectionate because of shame, but when he succeeds in being so, he is very cloying and expects the same affection back. Despite everything, he dislikes being treated very delicately as it makes him feel weaker and assumes that he is treated with pity. Still, he will appreciate the concern.

He was initially canceled and his character ideas were recycled for a separate character. He was later retaken, grabbing conceptual elements that had been discarded for his replacement character. Aideni became his counterpart. They are intended to work with the Rin & Len or VY1 & VY2 formula or concept


RELATIONSHIPS

𝘼𝙞𝙙𝙚𝙣𝙞: 𝘊𝘰𝘶𝘯𝘵𝘦𝘳𝘱𝘢𝘳𝘵 / 𝘎𝘳𝘦𝘢𝘵 𝘍𝘳𝘪𝘦𝘯𝘥


𝙓𝙞𝙖𝙣𝙜 𝙏𝙖𝙞: 𝘉𝘦𝘴𝘵 𝘧𝘳𝘪𝘦𝘯𝘥


𝘼𝙙𝙡𝙚𝙧 𝙍𝙤𝙨𝙚𝙣𝙯𝙬𝙚𝙞𝙜: 𝘉𝘰𝘺𝘧𝘳𝘪𝘦𝘯𝘥


𝙃𝙖𝙣𝙖 𝙍𝙖𝙙𝙚𝙢𝙖𝙘𝙝𝙚𝙧: 𝘉𝘦𝘴𝘵 𝘧𝘳𝘪𝘦𝘯𝘥
VOICE



Kiyoe is based on Nekomura Iroha. He has two configurations of type "Dark" and "Hard", which are based on the voice banks "Soft" and "Natural" of Iroha V4 respectively. "Dark" is the main voice, which is attributed to him for having a dark and sad sound. Generally, Kiyoe's voice is that of a young boy with a vivid and very expressive tone.

Dark: It is the main and soft voice of the pair. It is a voice intended to sound very melancholic. It retains the clarity of the original voice bank, however it is slightly more compressed than Iroha Soft..

Hard: It is the secondary and strong voice of the pair. It is intended to have a hoarse and heavier sound. he can easily present an "aggressive" intonation.
download

original : 叙情スタビライザー by police picadilly


vsqx : MrAlekz Aedrix

MULTIMEDIA